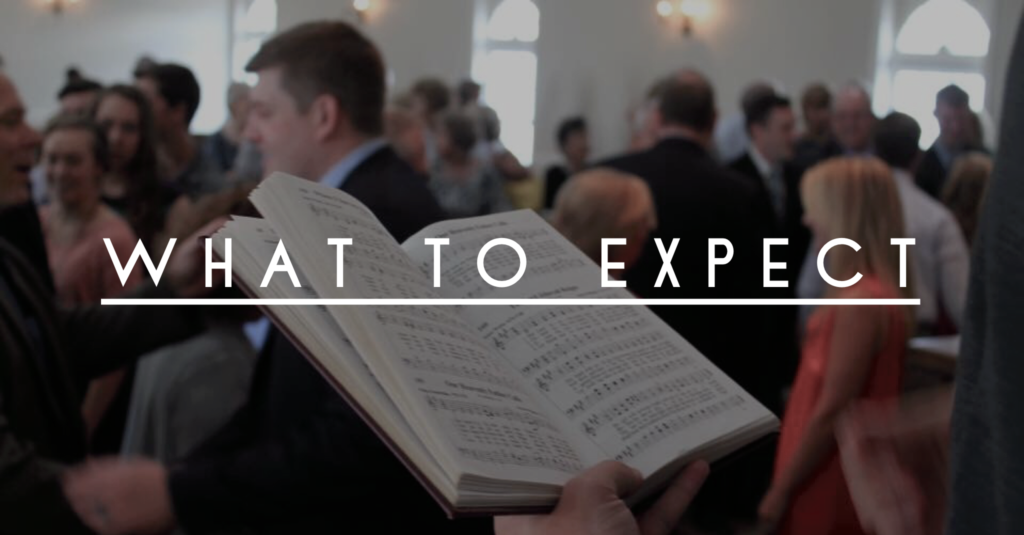 Fellowship- At Vestavia, you'll be warmly greeted by a congregation of believers. Before and after the services, you will find warm conversations ranging from the sermon topic to events from the past week. The wonderful sound of children playing is heard very quickly after the closing prayer. Fellowship is very important to Vestavia Primitive Baptist Church, this is why we choose to serve a fellowship lunch after our morning worship service.
Worship– Sunday morning worship begins at 10:30 a.m. and continues until around 12:00 p.m. Our worship services consist of three basic parts; singing, preaching, and prayer. The first thing that you will probably notice about our services is that they are family integrated, meaning whole families worship together. The family was the first institution created by God. We believe that God commands families to worship together. Each family member participates during the worship service. A 'cry room' is available if needed.
Singing- We have 30 minutes of congregational singing starting at 10:30 a.m. The practice of the early (primitive) church was a cappella singing. We believe that God has commanded us to have joy flow from our heart in the form of songs. The songs sung are chosen by the congregation. Each person is able to participate during the praise service not by only singing but also by selecting songs that God has laid upon their hearts. 

Preaching- Preaching and teaching from the word of God remains highly important at Vestavia. Topics vary from Christian living  to salvation. All sermons are brought forth from the King James (Authorized) Bible. Delving into both the Old and New testaments, we endeavor to continue to seek Christ and grow in the knowledge of His word.
Prayer– Throughout our services, prayer is a deep part of our worship. We take time to allow the congregation to announce any prayer requests or thanksgivings that are on their heart. We truly believe that the prayer of righteous people avails much.
We hope that you will feel welcome to come worship with us soon